Archive for January, 2009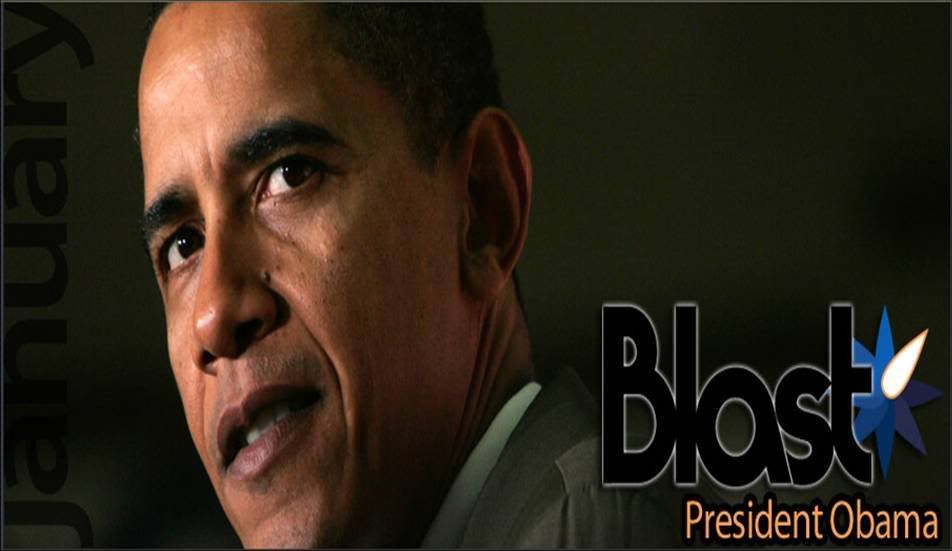 One of the last places you'd expect to see the art of storytelling is where a publication sells its advertising.
Even one of the bastions of high-brow reading, The Atlantic, – home to Malcolm Gladwell and other marquee-name storytellers – offers a fairly mundane sales pitch:
The Atlantic is America's leading destination for brave thinking and bold ideas that matter. The Atlantic engages its print, online and live audiences with breakthrough insights into the worlds of politics, business, the arts, and culture. With exceptional talent deployed against the world's most important and intriguing topics, The Atlantic is the source of opinions, commentary, and analysis for America's most influential individuals who wish to be challenged, informed and entertained.
Very corporate.
About what you'd expect to read in any company boilerplate after multiple revisions grind out the personality.
That's why Blast magazine's sales approach caught my attention starting with the kickoff:
For the love of God, SPONSOR US. We're really freakin good, we swear.
We've aleady covered "freakin verus freaking," but suffice it to say this is not a vanilla opener.
Check out the rest:
Blast is a lifestyle and tech magazine focused on us spoiled, rotten Generation Y kids born between 1978 and sometime in the early 90s. (And a few Generation X holdovers — think MTV before "The Hills," Atari and baseball with long hair, mustaches and no steroids.) We've experienced Nintendo, AOL when it was dialup and all the girls in the chat rooms were models, Windows (or MAC), Doom on a 3.5″ floppy, boy bands, iPods, iPhones and college degrees that stuck us with a mortgage in student loans.

Blast's contributors do music, movies, theater, video games, sports, fashion, sex, food and liquor for starters. We write about some of it too.

Blast is online. Don't ask for the print edition.

And, seriously folks, we're not a blog. We do use WordPress as our content management system, but WordPress is SO much more than a blogging platform.

Blast is a form of convergence journalism, looking to combine the quality of print journalism (and print journalists) with the convenience and unlimited space of the web. Where else can you find a 2,000-word video game review or a 3,000-word band interview? Maybe Rolling Stone. Yeah, we're not as good as Rolling Stone.

Where else will you find coverage of both the 2008 presidential race and the latest breaking news from the porn industry? Maybe Maxim. We're better.

We try to be equally geared toward guys and girls — forgive us if it doesn't seem that way, but we think we balance the pregnant porn star coverage pretty well with the latest from Kaki King and Tegan and Sara.
Good stuff.
Self-deprecating with an edge.
Funny.
You come away knowing the publication's personality and what they want to be when they grow up.
By its own admission, it might not measure up to Rolling Stone's editorial, but Blast definitely tops the Rolling Stone media kit.
4 comments
When we last addressed Mr. Jobs he was taking a pass on Macworld.
More recently, unless you've spent the last week in the proverbial cave, you've seen the cavalcade of stories on Steve Jobs taking a leave of absence from Apple.
The common denominator in the stories revolves around understanding his replacement, Tim Cook.
It's revealing to contrast a blog posting from The Wall Street Journal by Nick Wingfield with a story in the San Jose Mercury News penned by Brandon Bailey "Iron Reporter"-style (further proof that I'm spending way too much time on the Food Network).
Let's start with the headlines.
"When Steve Jobs Met Tim Cook" (Journal) versus "Tim Cook – Jobs' temporary replacement at Apple – seen as strong manger" (Merc).
No contest.
The Journal story promises to put me in the room for the first Jobs-Cook interaction, with instant drama coming from the question "what happened?"  
Was it "like" at first sight?  
Did Cook wear a "Vote for Ike" button as an icebreaker?  
On the other hand, the Merc header indicates that we're likely going to read a rehash of what's already known by even pedestrian Apple watchers. 
And that's about how it plays out. 
Wingfield deserves credit for tracking down the recruiter at Heidrick & Struggles who served as the matchmaker back in 1998. (The fact that the recruiter no longer works for Heidrick tells me that Heidrick PR did not pitch the story angle.) While the walk down memory lane won't evoke foreshadowing like F. Scott Fitzgerald, at least it's different from the thousands of Cook-knows-how-to-make-the-trains-run-on-time stories. The anecdote that Steve isn't big on collecting barber chairs adds some levity. 
The Merc story kicks off with the premise that Cook is the right man for the short-term gig, supported by "scintillating" quotes from two sources: 
"He's the guy that makes sure everything gets executed properly. He's excellent at getting things done." (Tim Bajarin from Creative Strategies) 

The 48-year-old Cook is "not a product innovator. But he runs a very tight ship." (Brian Marshall from Broadpoint AmTech) 
Needless to say, we won't be adding these quotes to our art of storytelling curriculum … which isn't to diss the two sources. We know Bajarin, who is absolutely clued into Apple and often communicates with a compelling bent. But what shows up in this particular article from the sources interviewed doesn't make for an enlightening read. 
It turns out that the best color in the Merc piece gets borrowed from Fortune's profile on Cook last year: 
A recent article in Fortune magazine described a management meeting in which Cook was discussing a problem with Apple's Asian operations. "This is really a problem," Cook reportedly said. "Someone should be in China driving this." Thirty minutes later, Cook turned to a subordinate and calmly inquired: "Why are you still here?" The man immediately left the meeting, the magazine said; he drove straight to the airport and flew to China without a change of clothes.
Even with the limitations of a 24-hour news cycle, you would think the paper in Apple's backyard could do a little better on the original reporting front (although finding a tidbit in the Cook family's hometown paper, the Robertsdale Independent was a nice touch).
I do recognize that both the Journal and the Merc have published multiple stories on this topic. It's plausible that with a little more initiative on my part, I could have found a dull Journal piece and a Merc story with panache. 
It's also not lost on me that the blog as a medium for reporting offers the latitude to capture vignettes that otherwise wouldn't be substantial enough to make the printed page. 
Still, I think this exercise sheds light on how to create – or suffocate – drama in business communications.
No comments
I came across an enlightening piece called "Becoming a Storyteller, Not Just a Reporter" (you might need to scroll down to reach the article). 
While the entire piece is worth a read, the following advice caught my attention:
Don't limit your inquiry, or your thinking, to the basics of journalism: Who, what, when, where, why, how. Think in terms of story elements: setting, character, plot, conflict, climax, resolution, dialogue, theme.
Yes.
This captures the essence of how journalism is striving for a greater entertainment quotient.
I studied journalism at the University of Arizona on the heels of Watergate, which in turn caused a stampede of "Woodstein" wannabes to the country's J-schools. To prune the glamour seekers, the professors relentlessly preached the who-what-when-where-why-how principle - a bit ironic considering the drama that culminated with the resignation of President Nixon.
Today, this principle frames the article, with the storytelling elements outlined above often shaping the content.
That's why communicating with only the facts falls short of meeting the needs of today's media.
No comments