The quandary on how to best deploy different media types to build brands will be with us for some time.
Just because Facebook worked in Egypt doesn't automatically mean the platform positions your company as revolutionary.
By virtue of being part art part science and the dynamic nature of the internet, there's plenty of complexity in the media world to keep everyone busy.
I was reflecting on one of the threads that surfaced during the panel I recently moderated on the topic of media during the Innovation Journalism conference at Stanford.
There seemed to be a consensus that good content is good content.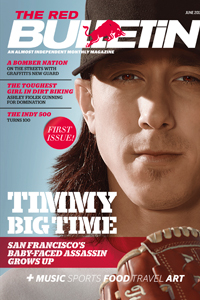 Then I saw this quote from Raymond Roker, the associate publisher for Red Bull's latest foray into owned media, a magazine with retail distribution called the Red Bulletin:
"The perception is that there is content and there's advertising. We're challenging that perception that the media industry is still holding on to. The audience grows up and understands their athlete has brand logo stickers all over the board and the helmet, and that's OK. If the end result is a good piece of content, parsing where it comes from is missing the point."
Really?
It's true that the NASCAR phenomenon has permeated all walks of life. Hopefully, President Obama never greets us at a press conference wearing a John Deere hat as his part to cut the national budget deficit.
But I have to respectively disagree with my esteemed panelists and Mr. Roker.
Parsing where the content comes from does indeed carry importance.
Look at the recent debacle in which PR agency Burson-Marsteller represented Facebook without divulging to journalists that Facebook was a client.
Why did this cause such a firestorm?
Because it meant the journalists couldn't fully interpret the content with the context of knowing who was behind the curtain.
The same holds true for content in all forms of owned media.
In short, ownership matters.
You can take a great story on Amazon in The New York Times and if the exact same story (same author) runs on www.amazon.com, it's still terrific storytelling. But it's not going to have the influence on the reader that comes from a third-party media property with no financial stake in Amazon.
I'm still a huge proponent of owned media, especially for those companies in niche markets.
But the more valuable credibility is to your brand, the more it makes sense to dial up the effort for earned media.